Profiles in Woodworking: Michael Hamilton
Local custom furniture maker Michael Hamilton was kind enough to open his Port Hadlock shop to us recently. He showed us a unique project in the works, shared his woodworking story and thoughts for the next generation of woodworkers.
Michael Hamilton has been working on a single chair for over three years. But this is no ordinary chair: he is crafting a custom recliner for a client, with all the bells and whistles. The clients wanted a reclining chair that matched the cabinets Michael had made for them. And rather than just waiting for the final product to be delivered, the clients have been actively collaborating with Michael over the course of the project.
The process started with the client's idea four years ago, and has involved about a year of active work. Michael first made a couple mock-ups for the chair, then delivered a prototype about a year ago so the clients could "live with it" for a while. Chair features will include an inflatable pillow head rest (using controls under the arm), as well as switches to control reclining action. The result will be a piece of beautifully crafted wood furniture, with 21st century technology just under the surface.
Here are some recliner project and shop photos: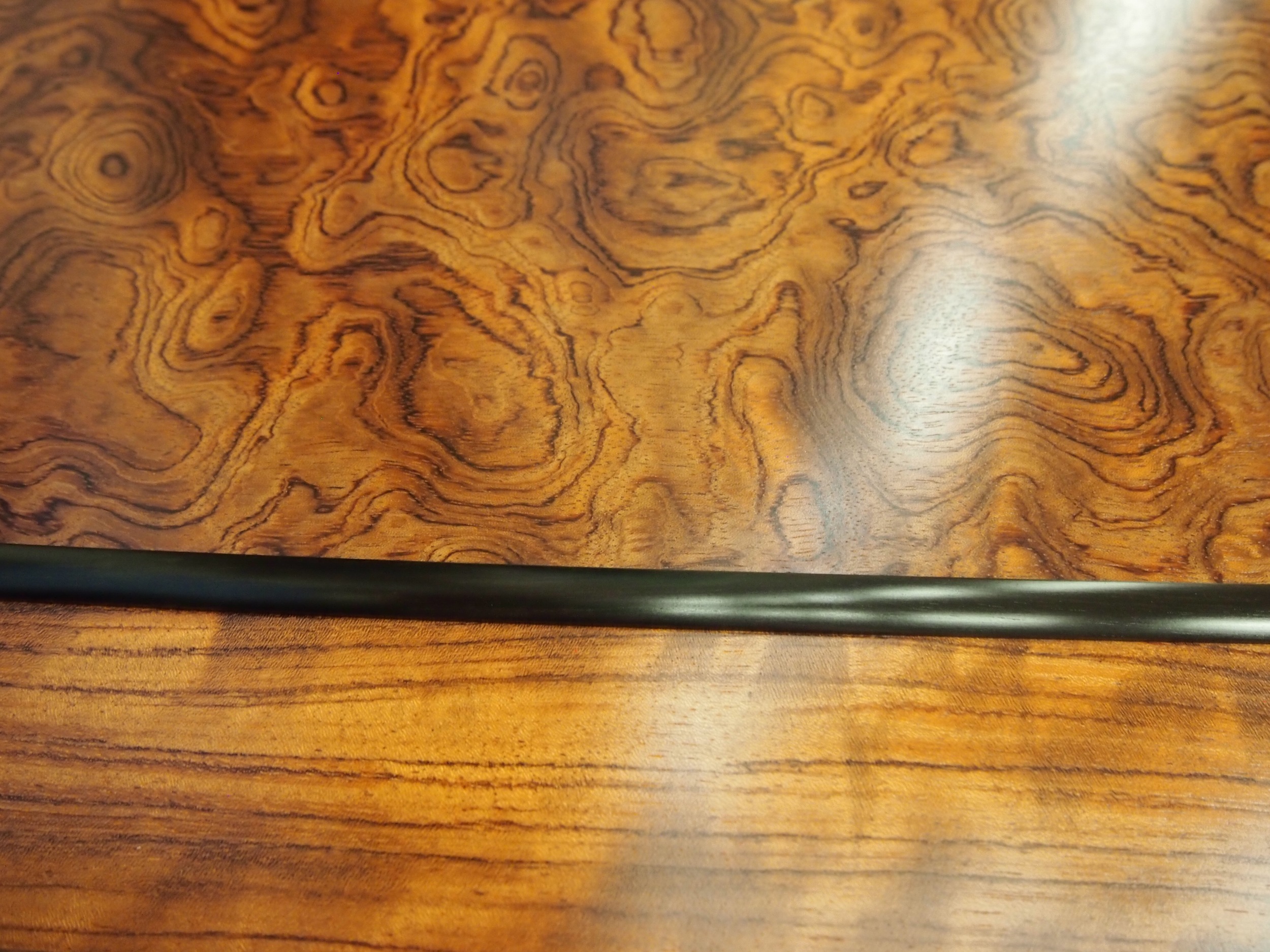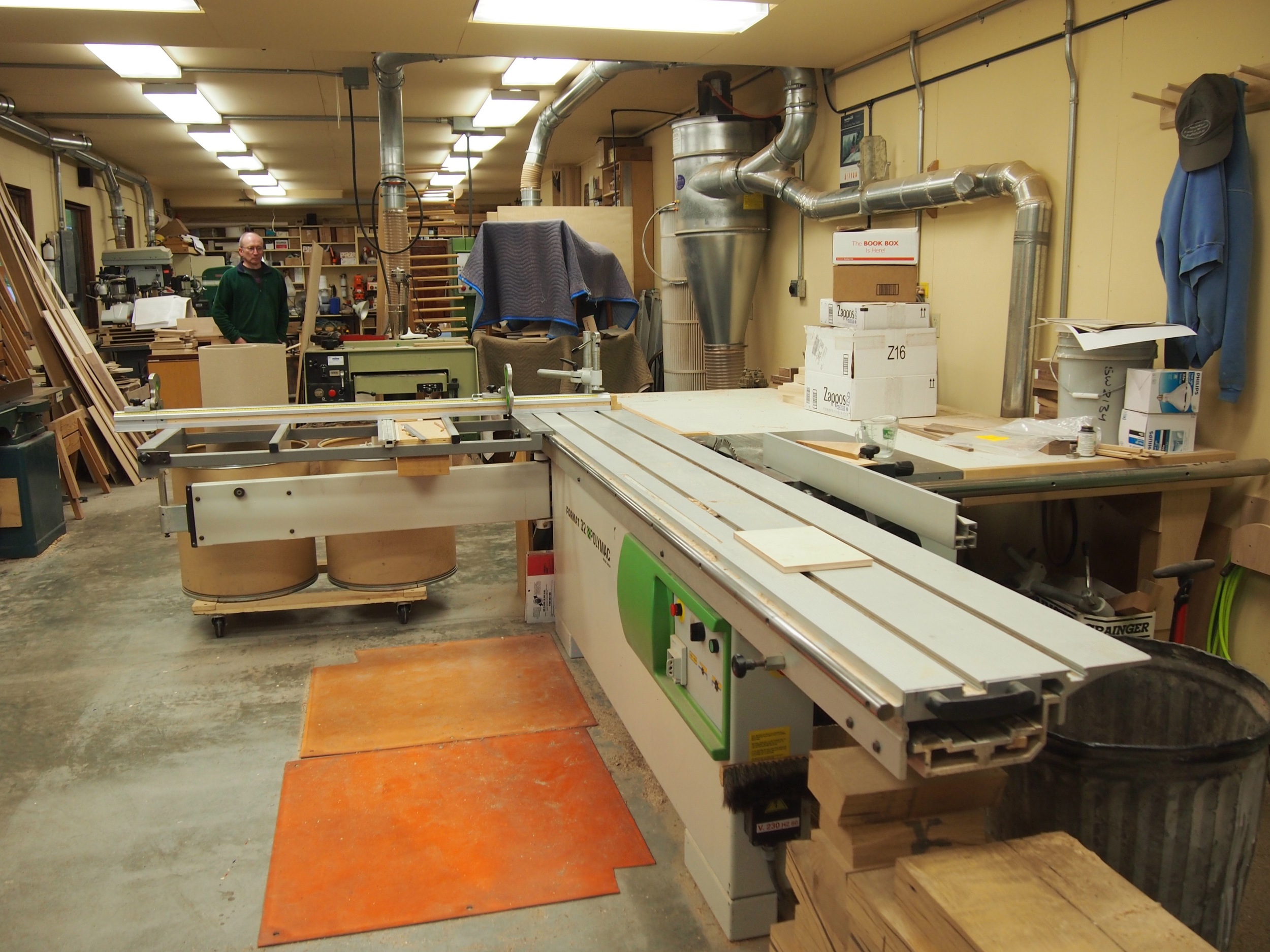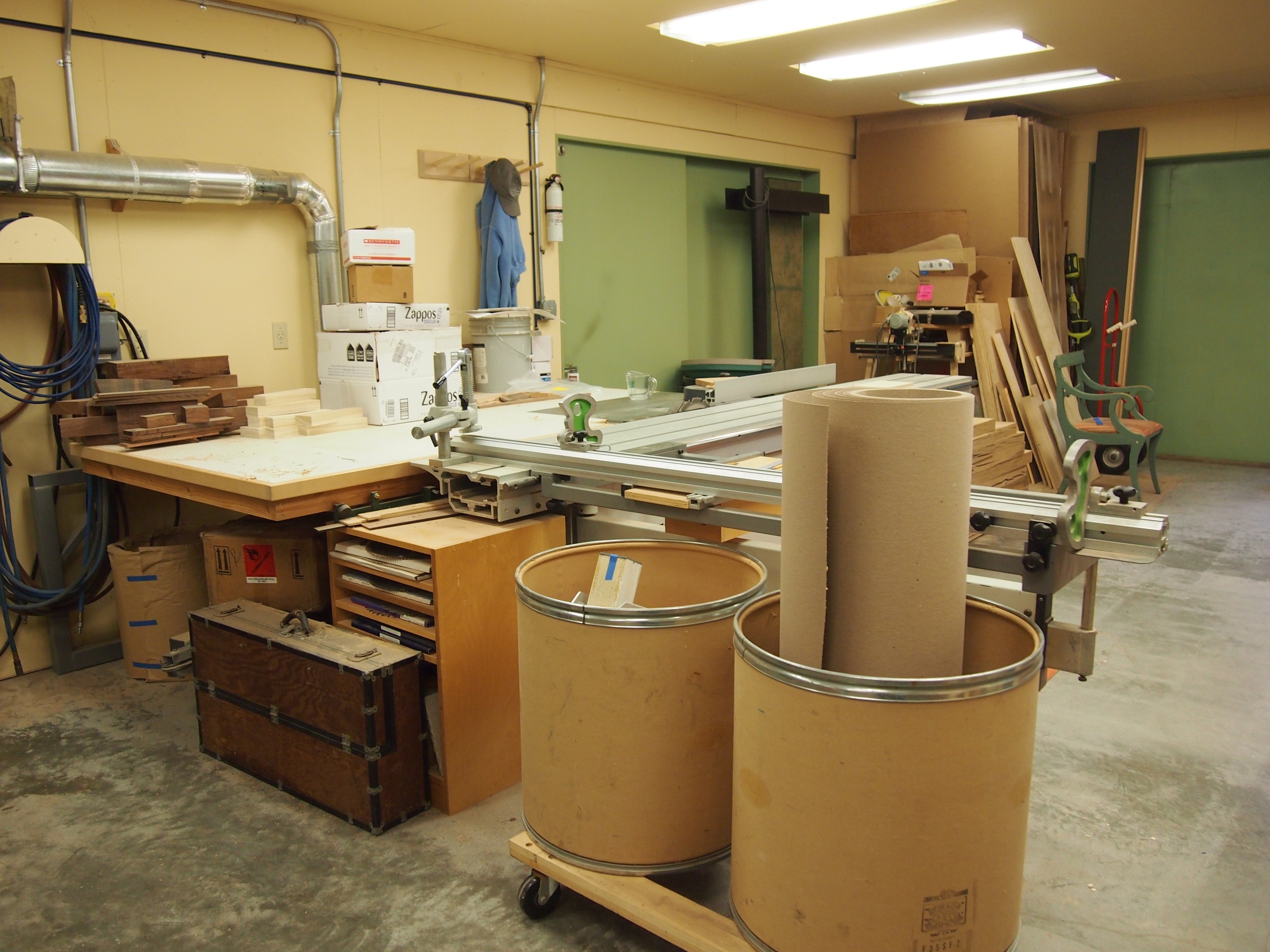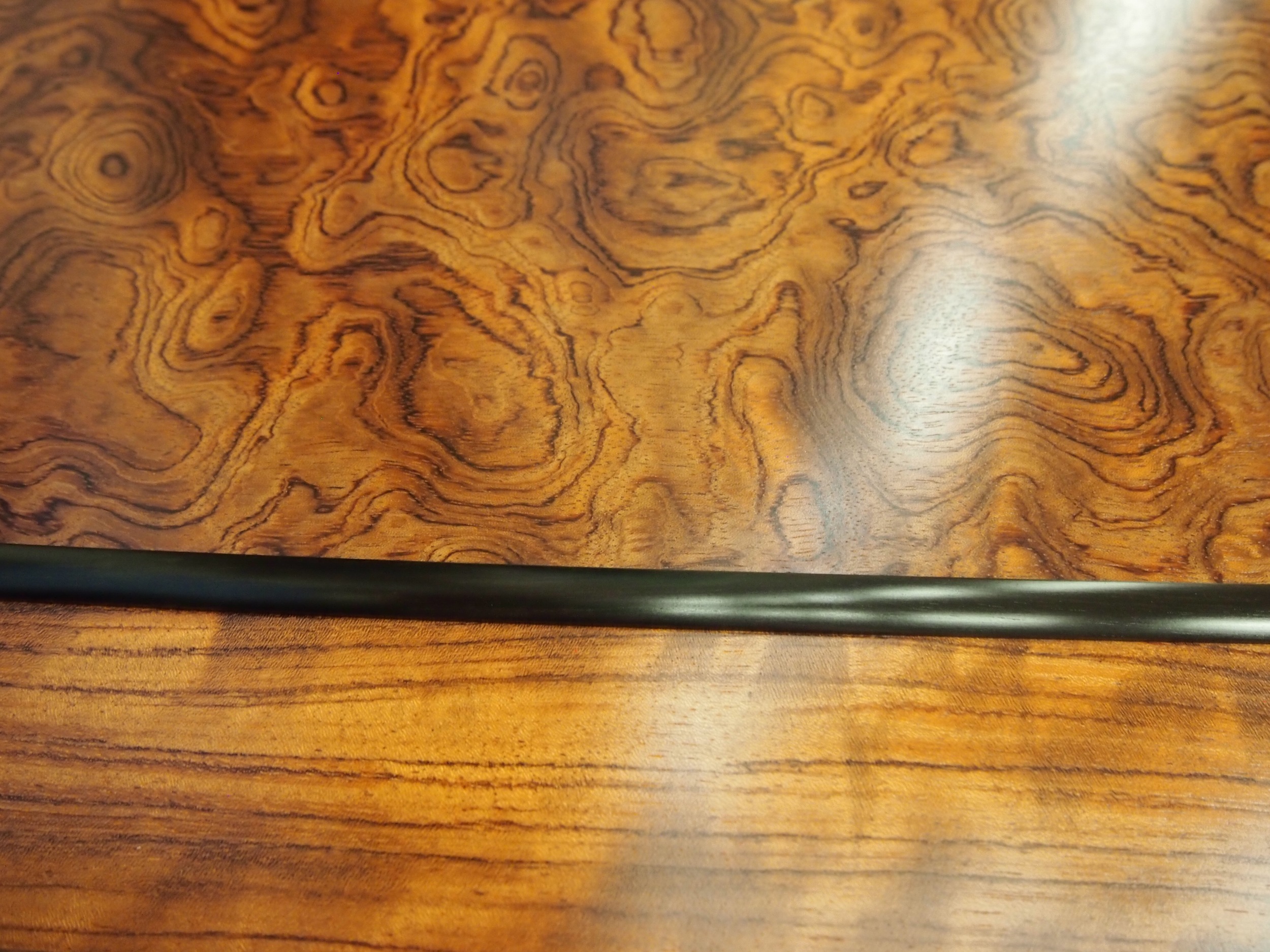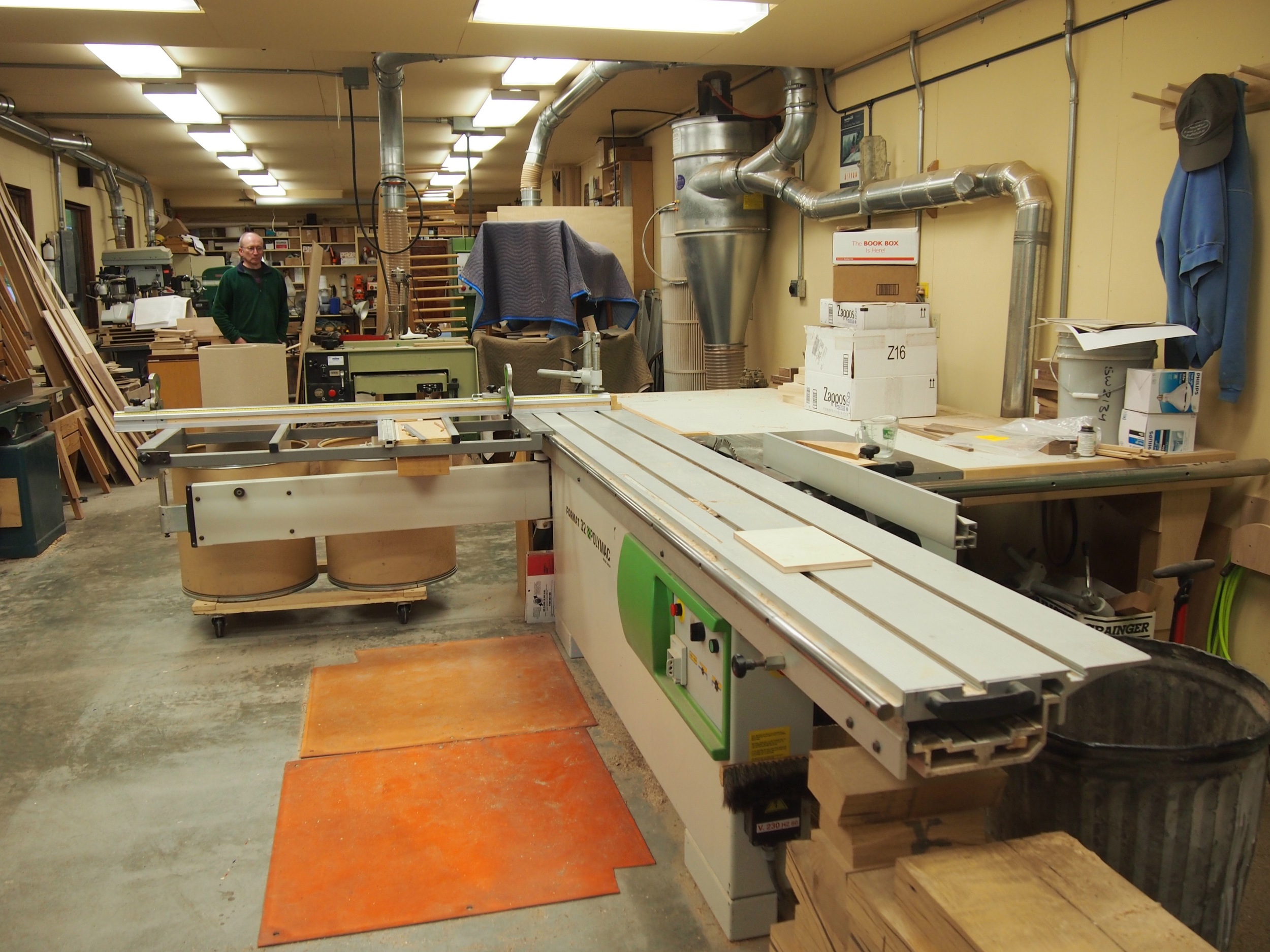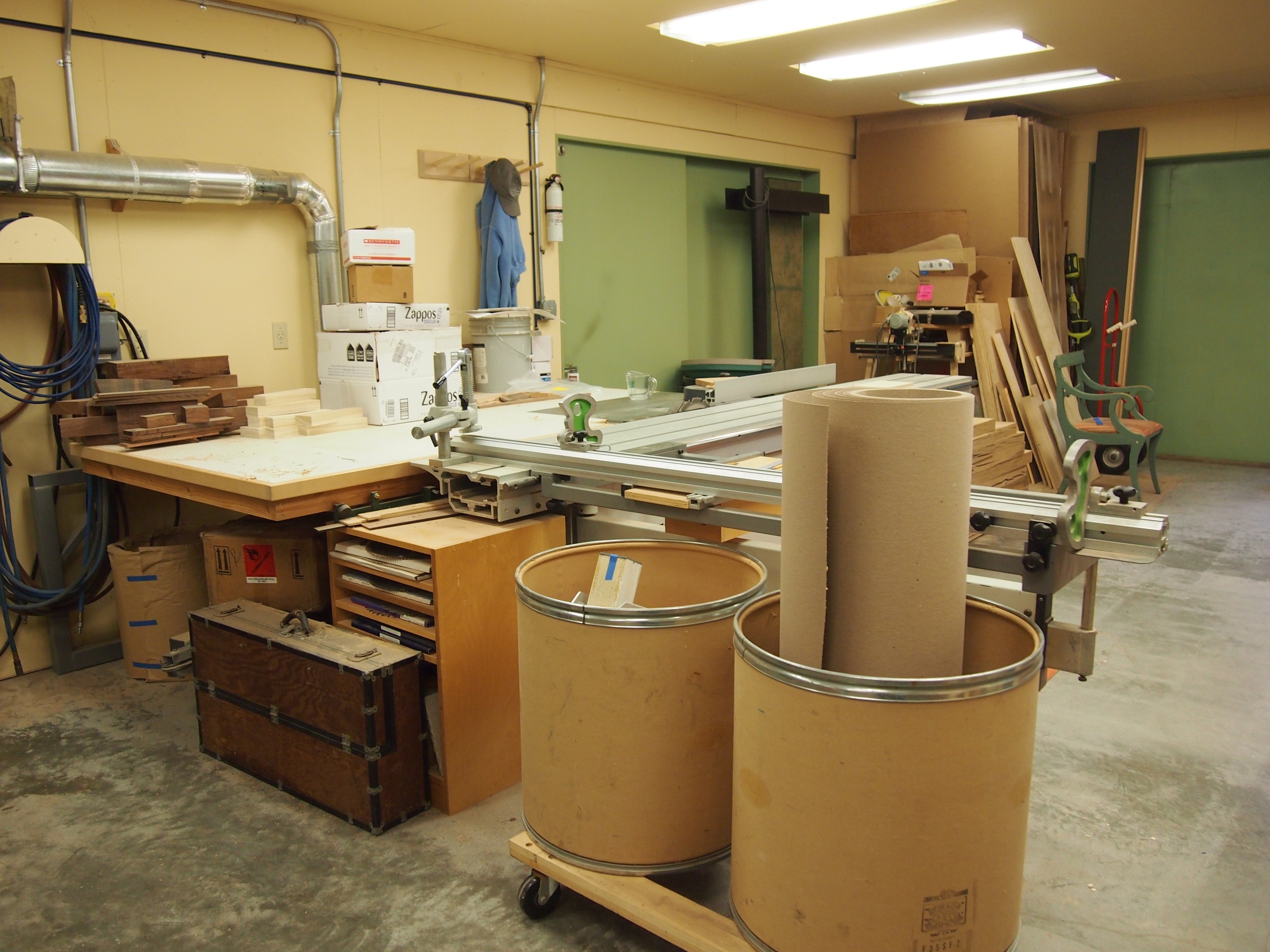 Growing up in the Willamette Valley, Michael experimented with woodworking as a kid (including building a dinghy at age 10). His grandfather was a millwright, and passed on to Michael an interest in working with his hands.
After college, Michael began working in a production cabinet shop in Portland, Oregon. The shop built cabinets for displays, like those in jewelry stores. He continues to appreciate the problem solving skills honed in that job.
Following the cabinet shop, Michael set up a home shop in his basement, and began making and selling items in local galleries. He slowly made his way into building furniture, with cabinet making served as his "bread and butter" for many years. He reminisced about a time (before big box stores) when an individual cabinet maker could compete with larger shops. Now, he says, individual cabinetmakers generally need to be working with custom specifications or detailing for the client.
Despite these changes, Michael senses there is a greater awareness of custom furniture and woodworking today. The ease of communication across distances is another positive for the independent woodworker.
When asked what advice he would give emerging woodworkers, Michael emphasized a focus on design skills. Honing your design skills is important, he says, and "people need to be conscious of that aspect of the furniture field". It all starts with the design, and people are drawn to your work (or not) based on the aesthetic. Michael feels this expertise is an essential building block in a woodworker's career.
Listening to Michael talk about making a living as a woodworker, he emphasizes cultivating a relationships with his clients and the "give and take" of a collaborative process. He likes the personal connection forged with clients when they are involved, and much of his business has come through referrals over the years.
For budding woodworkers considering the pros and cons of working collaboratively with the client, Michael offers the caution that you don't have the ultimate say in what is being produced, which can be difficult for some. One also loses some control over the schedule and flow of the process. Overall, however, this collaborative style has been a good fit for Michael.
While reflecting on a wide variety of projects and pieces crafted over his many years of woodworking, Michael says he appreciates furniture making for its "endless problem solving". And in parting, he gives one of the best reasons for a career dedicated to woodcraft: "I'm always interested to get to work in the morning".
Contact Michael or see more of his work here.