Introduction to Cabinet Making
About
Learn to build basic cabinets and complete a custom installation without the need for big stationary equipment. Using modern tools and a few tricks of the trade, you'll learh how to create cabinetry in a small home shop that is as good as high-priced custom, and much better than what's sold in the big box stores.
This one-week course is a scaled-down version of the two-week class previously offered starting on April 20, 2015. It will offer in-depth coverage of cabinetry basics, including theory, planning and layout, a chance to work with materials and tools (students will each construct a small sample cabinet with face frame and a door), scribing and installation techniques, etc. The main difference between the 5-day and the original 10-day will be that we will not be building and installing cabinets in one of the Fort Worden houses, a project that would fill the entire second week.
What our students say...
"I feel confident that I can make my own cabinets. I didn't expect to cover as many tools as we did, which was great."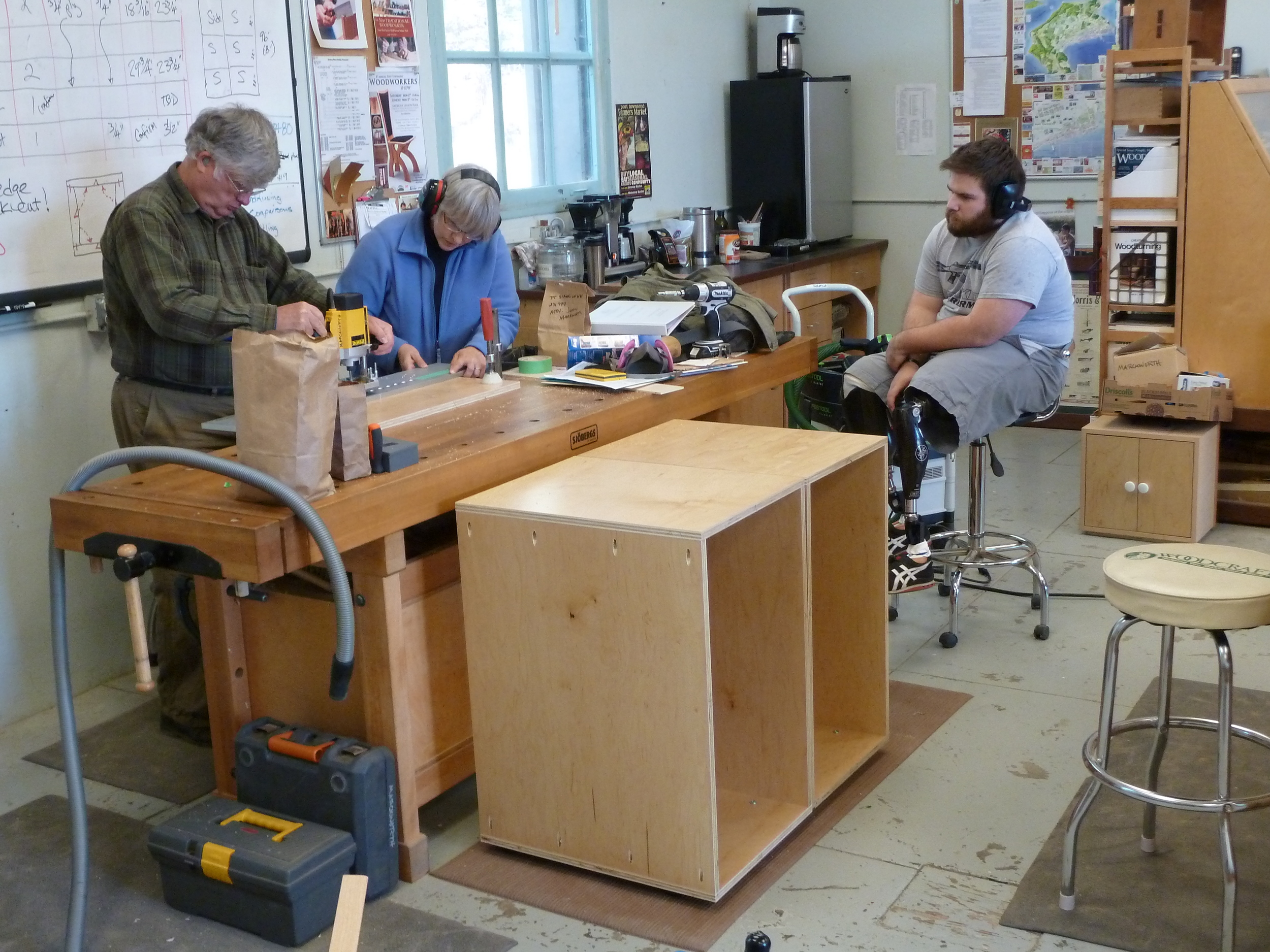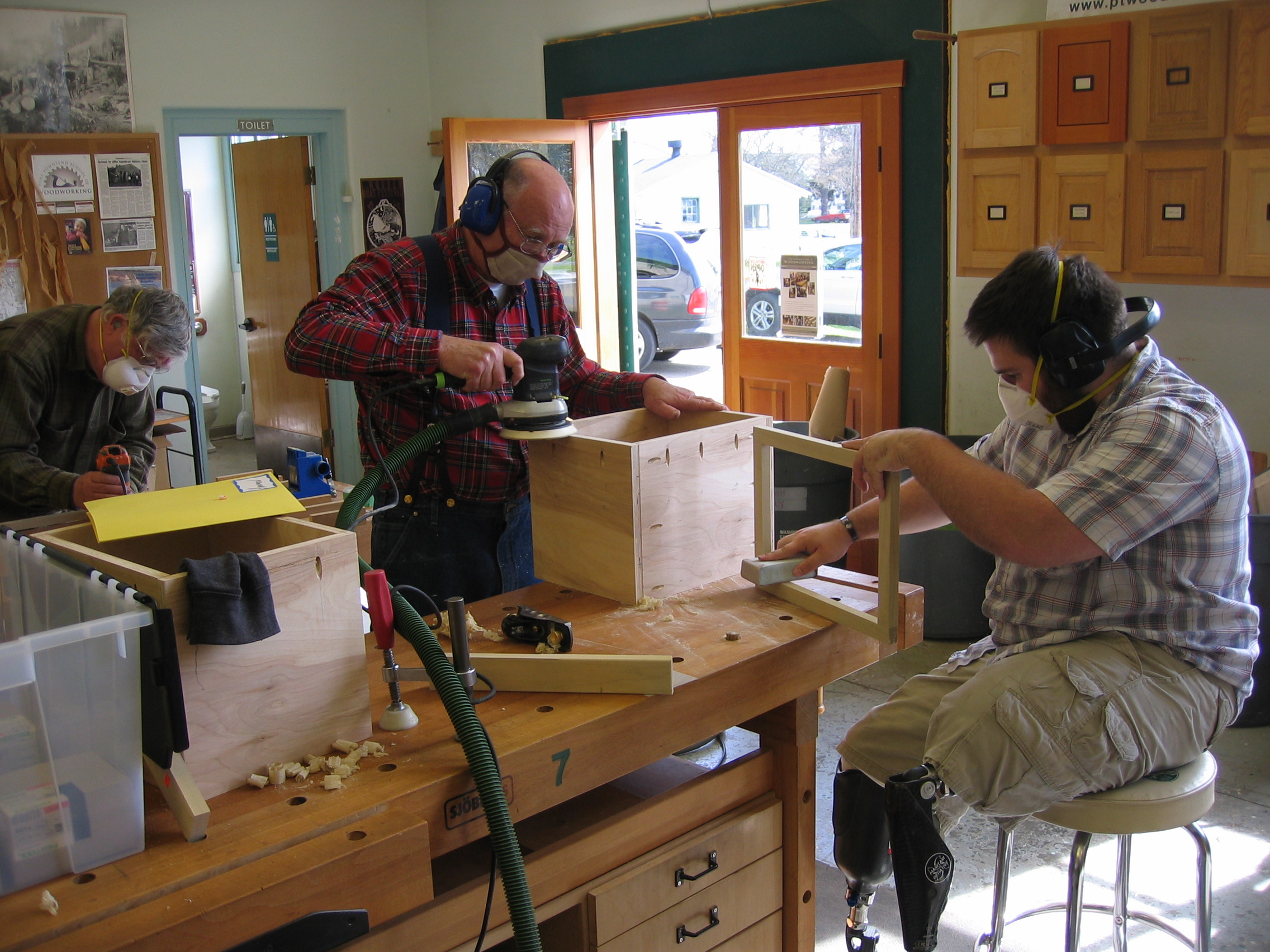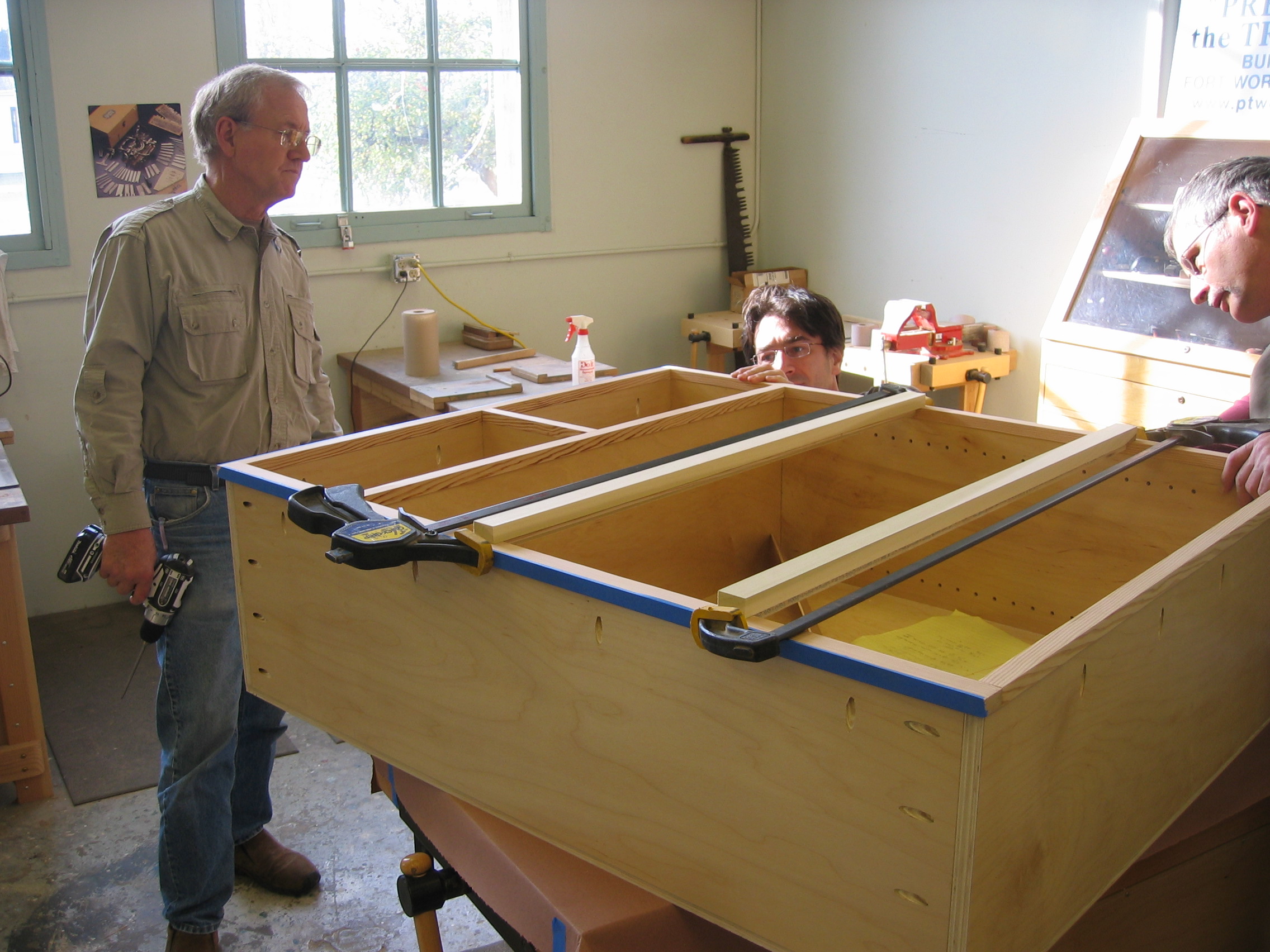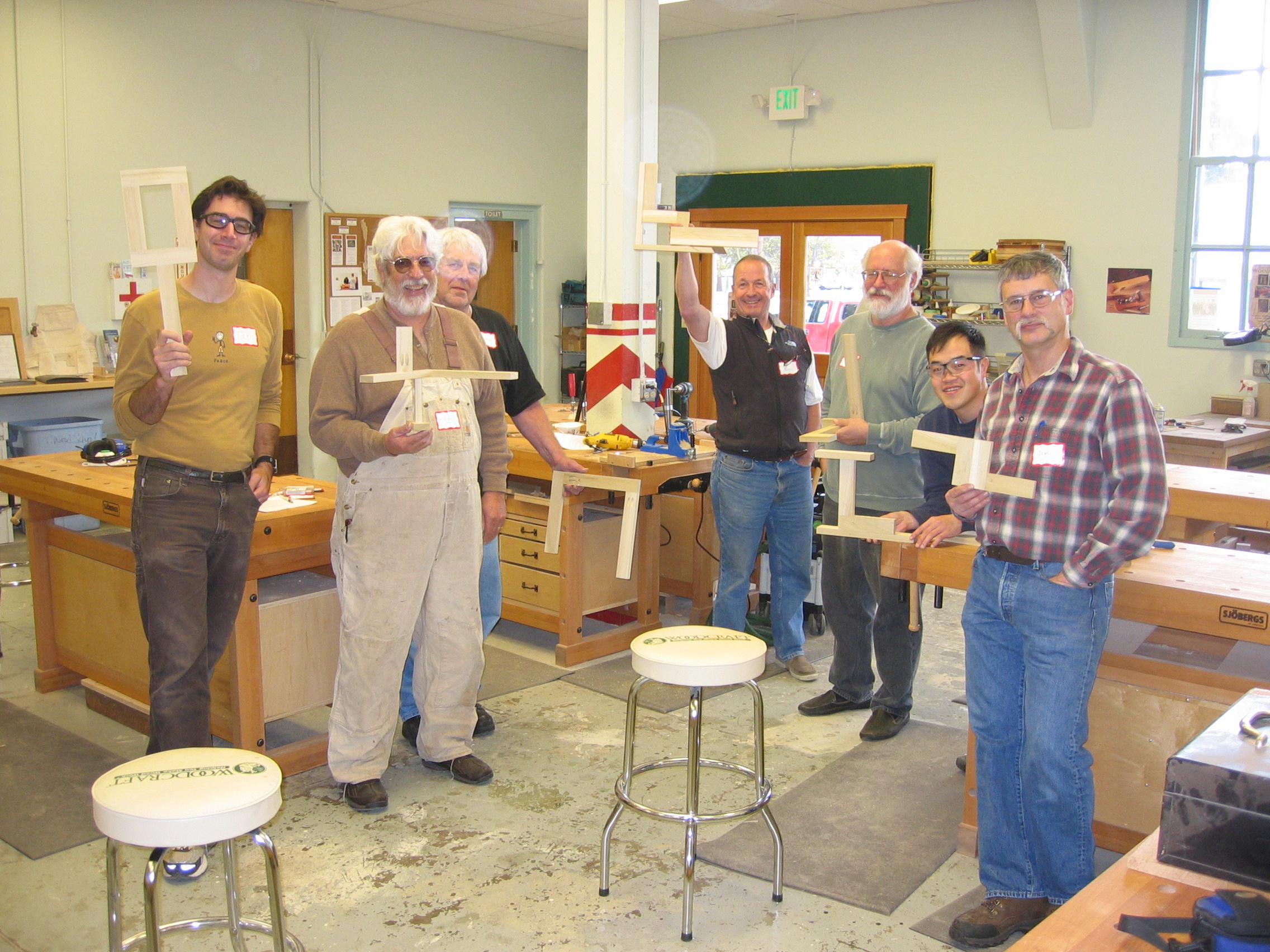 Class Description
We begin by learning how to accurately measure a room and lay out cabinet runs. How do you plan for plumbing, electrical, and venting requirements? How can you deal with dead, inaccessible inside corners? How do you make sure that cabinet doors and drawers open cleanly without interfering with adjacent units? What are the differences between modern and traditional hardware? What hidden traps are lurking in wait for the unsuspecting craftsperson, and what can you do to avoid them? All this and more will be revealed.
The course is a mixture of design sessions, lectures and discussions, slideshows, and shop exercises that cover the basics of cabinet design & construction. We'll also explore varieties of standard and specialty cabinet hardware, and special use units such as entertainment centers. Students will learn to construct both Euro-style and traditional face frame cabinets, and to build both edged slab (flat) and frame and panel doors. We'll explore various types of drawer construction, and build and install drawers using mechanical slides.
We'll also include some of the more arcane, but necessary cabinetmaker's skills, such as scribing-to-fit and other black arts that make installation a pleasure instead of a nightmare. Finally, we'll lead you through the maze of design & technical resources available to the beginning cabinetmaker.
Finally, we'll take our accumulated knowledge and, as a group, discuss and brainstorm individual student cabinet projects – real or imagined. Bring your ideas, plans, questions and dreams, and we'll see what we can come up with.
Tools:
You do not need to bring any tools to class.

You should bring protective gear - ear defenders, dust mask and eye protection
More about this class
Prerequisites
For the beginning cabinetmaker - no experience.
Just bring along common sense and enthusiasm.
Class Information and Registration
Class starts at 9:00am on the first day. The class runs Monday to Friday.
Please read our What to Expect page for general information about the School.
Please also read our Registration Policy.
Class size: 10
Cost: $725
Materials Charge: $75
When you click on the Register link you will be able to register for the class or, if the class is full, sign up for the wait list.