About
Marquetry is the process of assembling pieces of veneer into seamless image on a panel. During this five day course you will gain exposure to marquetry as a unique and highly individualistic technique of surface decoration. We will explore design considerations, attributes of commercial and shop-sawn veneers; and techniques through demonstrations, slide shows, and hands-on experimentation. Students will design and prepare a complete marquetry panel using scroll and fret saws. Tim will explain and demonstrate how marquetry panels are used furniture making.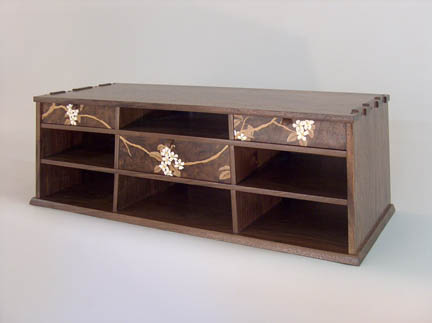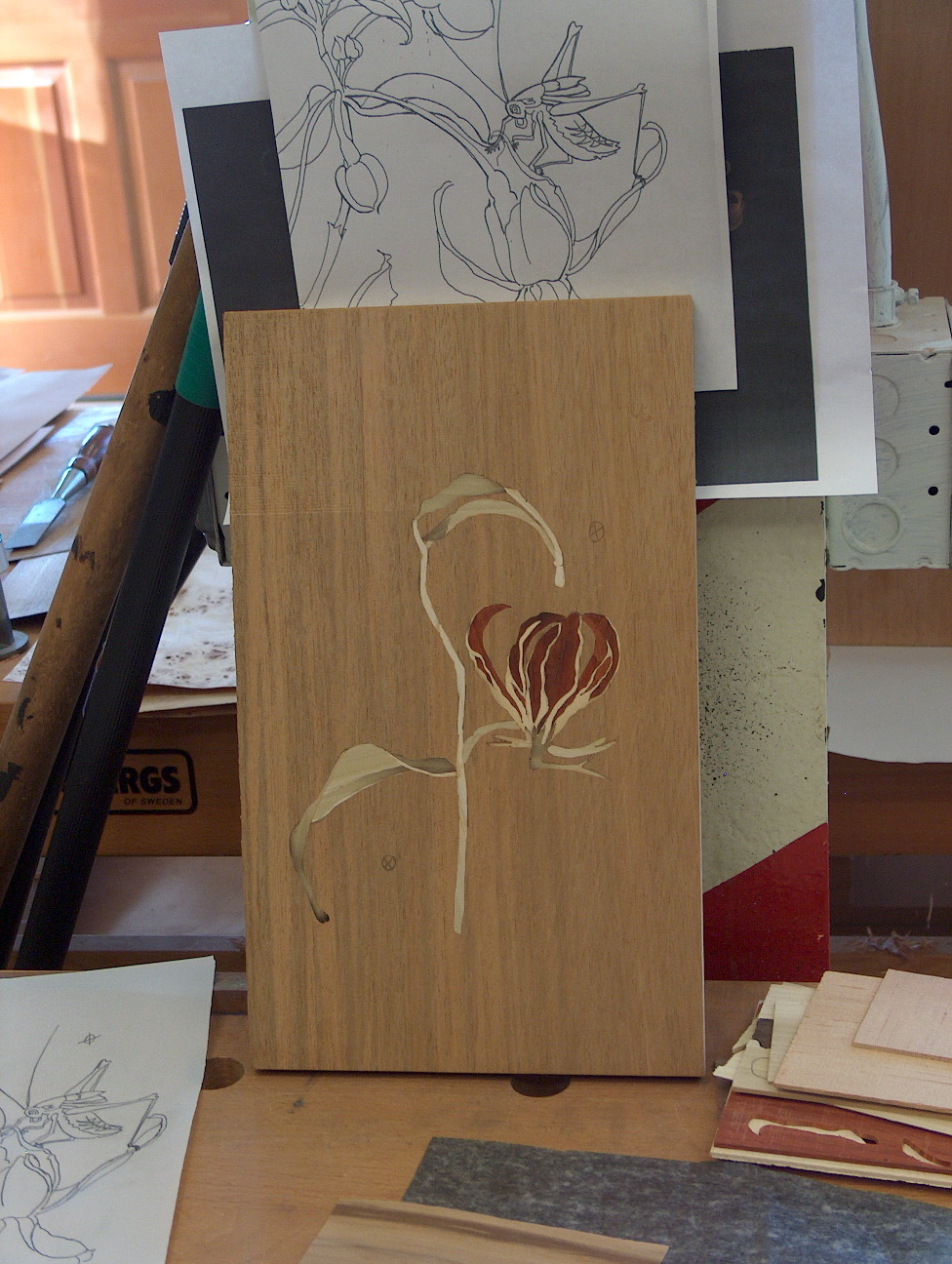 What our students say...
"I have found that marquetry takes a well crafted wooden art form to a different level of personal expression. A box or a tray becomes a canvas for something just a little bit more than a box or a tray." - John Felten, Beginning Marquetry class 2011
I. Survey of surface decoration techniques including the strengths and limitations of marquetry.
II. Developing your marquetry design
graphic representation v. realism

size considerations

material selection

a survey of veneers and their characteristics
III. Introduction to basic techniques
introduction to the double bevel technique

shop-sawn v. commercial veneer

scrollsaw v. fret saw
IV. Practicing a simple design
layout

achieving a good fit

making invisible entry holes

managing grain direction
V. Introduction to advanced techniques
sand shading

thin highlights

building the appearance of depth

larger designs with subpanels

reverse bevel drop in
VI. Veneering panels
preparing for glue up

selection of substrate

pressing techniques
VII. Discussion on integrating marquetry with furniture
Tools
Students are required to bring some of their own tools and supplies. For questions contact Tim Swanberg. He can make suggestions on where to source tools and organize a group tool order, if needed.
Fret saw, Eclipse brand (11-3/8"deep throat) or equivalent

Pin vise

Stylus

Veneer saw

Hammer, 4 oz

Masking tape
Prerequisites
None
Class Information and Registration
Class starts at 9:00am on the first day.
Please read our What to Expect page for general information about the School.
Please also read our Registration Policy.
Class size: 10
Cost: $750
Materials Charge: $65
When you click on the Register link you will be able to register for the class or, if the class is full, sign up for the wait list.